Creative Futures Program
Riverside's National Theatre of Parramatta is committed to capacity building in Western Sydney and has launched a Creative Futures Program for creatives, production and back stage opportunities. The scheme provides on the job learning and networking opportunities, enabling each participant to advance their careers within their nominated field. This program is by invitation only. 
2023

Assistant Director – Choir Boy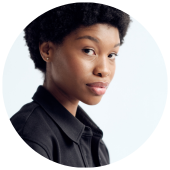 Masego Pitso is a South African/ Australian inter-disciplinary artist. Pitso's performances have been, Tracey in Chewing Gum Dreams (Green Door Theatre Company and Red Line Productions), Chorus C in M.Rock (Australian Theatre for Young People). Pitso will make her mainstage debut in the co-production of Is God Is by Aleshea Harris at Melbourne Theatre Company and Sydney Theatre Company and. Pitso has been nominated for two Sydney Theatre Awards 2022, Best Performer in a Leading Role in an Independent Production and Best Newcomer.
Assistant Stage Manager – Fade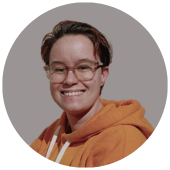 Alice Cavanagh is a graduate from Charles Sturt University's Bachelor of Theatre Media (2022) and has a Certificate III in Live Performance and Production. In 2022 they interned for the Australian Theatre for Young People on their show The Deb. In 2023 she was the Assistant stage manager for National Theatre of Parramatta's production of Choir Boy and was later Stage Manager for the Arts on Tour and Di Smith production and subsequent tour of Wild Thing by Suzanne Hawley.
2022

Assistant Set and Costume Design – Guards at The Taj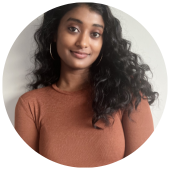 Rita Naidu is a multidisciplinary designer working in Production Design for stage, screen and styling. Graduating with a Bachelor of Industrial Design (Honours) in 2019 from Western Sydney University; majoring in design-led innovation and management, Rita has always been drawn towards uniqueness and finds excitement in learning what makes something different and special. In 2020, Rita completed the MFA Design for Performance at NIDA, specialising in Costume Design.
Rita designed costumes for A Pox on Both Your Houses (NIDA Digital Theatre Festival) and When the Rain Stops Falling (NIDA Season 2 Productions). During her industry placement, she assisted the Costume Designer and Supervisor for Stop Girl (Belvoir St Theatre). Recently, she was invited back to NIDA as the guest designer for the graduating actors' Showcase.
Empathy is a core value in the way Rita engages in her relationships. She is ready to collaborate and work across diverse genres, styles and communities.
Assistant to the Director – Things Hidden Since the Foundation of The World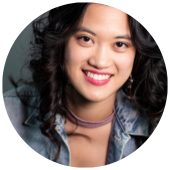 Tiffany Wong is an actor, director, and arts educator. She is the Artistic Director of Slanted Theatre, an assessor for the 2021 Silver Gull Play Award, part of KXT Step Up, and the Diversity & Inclusion Committee for Short + Sweet Sydney. As Director: Slanted Theatre: Three Fat Virgins Unassembled (with KXT bAKEHOUSE), Ching Chong Chinaman. As Assistant Director: New Ghosts Theatre Company: Iphigenia In Splott, New Theatre: The Removalists, be SEEDsational: Season Warriors. As Actor, she has performed with Sydney Festival, New Theatre, Sydney Comedy Festival, Sydney Fringe, Slanted Theatre, One Player Short 三缺一劇團 (Taipei),. Training: Bachelor of Arts (Performance Studies, Music, Chinese Studies), The University of Sydney, and in 2021, Summer School in Traditional Chinese Arts (Shanghai Theatre Academy), Directors Mentorship with Damien Ryan (Sport for Jove), the Art of Directing with Pat Golden (HB Studio).
2021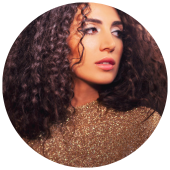 Priscilla Doueihy is best known for her role of Amal in the critically acclaimed SBS series On The Ropes from director Shannon Murphy, Priscilla made her screen debut in the feature film Suburban Wildlife from director Imogen Mccluskey, was featured in the US studio film Godzilla Vs Kong as well as the indie feature Babyteeth opposite Essie Davis and Ben Mendelson, also directed by Shannon. Priscilla's other screen credits include the TV series Orange is the New Brown, two web series Back in the Game and The Out There, and short film Sugarwill. Priscilla will soon appear in the upcoming Stan TV series Eden. Priscilla graduated from the Actors College of Theatre & Television and studied at the MET film school in London. In London, Priscilla starred as Portia in The Merchant of Venice and Cecilia in Widows at the London Contemporary Theatre. Priscilla also starred as Leila in the sold-out production of Them at La Mama Theatre, Melbourne. Priscilla supported the creative team on Queen Fatima as  Assistant Director.
2020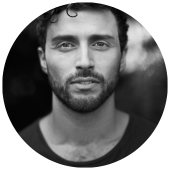 Antony Makhlouf is a multidisciplinary creative working as a television presenter, actor and visual artist. He is best known for his television role on Get Arty teaching art techniques airing on Channel 7 in Australia and on Discovery Kids in New Zealand and South East Asia. His performance theatre credits include work staged in Sydney and Adelaide, such as Lady Tabouli (National Theatre of Parramatta), Amphibian (Windmill Theatre Company), Omar and Dawn (King's Cross Theatre) and the 2019 development of Lady Tabouli (Griffin Theatre Company's BATCH Festival). His intricate illustrative artworks and socially-charged photographic pieces have been exhibited extensively in Sydney, Melbourne, and Beirut. Antony graduated with a Masters of Design and a Bachelor of Fine Arts from UNSW Art & Design and has studied performance at Screenwise, ACTT, The Actor's Centre Australia and The Actors Hub. Antony is merging his love of visual arts and theatre with his involvement in The Things I Could Never Tell Steven under the Creative Futures Program.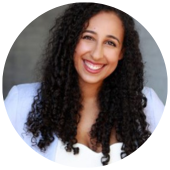 Bernadette Fam is an interdisciplinary theatre maker, writer, director, and creative producer from Western Sydney. As a director she has worked as assistant director to Dino Dimitriadis on Lady Tabouli (National Theatre of Parramatta and Sydney Festival) and is currently directing the Youth Artist Project for Q Theatre's St Marys Kid. As a writer and theatremaker, Bernadette is passionate about exploring the intricacies of identity, belonging and cultural connection in Australia's current socio-economic landscape.
2019
Pippa Ellams is a writer-performer from Western Sydney. Her first play The Carousel was shortlisted for the Rodney Seaborne Playwright Award in 2015. During 2016, Pippa was a Resident Artist at Shopfront Theatre for Young People. With Collaborator/Director Hannah Goodwin The Carousel was produced at Shopfront Arts Co-op in February 2017 followed by a remount at Belvoir St Downstairs theatre in June 2017. The Carousel recently received a remount season produced by Merrigong theatre company in March 2018 followed by third Sydney remount as part of bAKEHOUSE's Step Up festival. Pippa participated in The Propel Initiative, a program created by Q theatre and ATYP to support young Western Sydney Writers. Pippa was chosen as a participant in ATYP's 2017 National Studio Program and from this program her piece #Nofilter was selected to be performed as part of ATYP's Intersection 2018: Chrysalis. Pippa is a founding member of Pip and Han inc. a company dedicated to creating dynamic new Australian works.
2018
Erin Taylor is a Dramaturg, Director and Theatremaker. Her directing credits include a sell out return season of SLUT by Patricia Cornelius at The Old Fitz (nominated for a Sydney Theatre Award 2016) and BU21 by Stuart Slade at Old 505 Theatre in 2016.
James Elazzi is an Australian writer who grew up in Sydney's Western Suburbs. He draws from migration stories that these neighbourhoods are so rich in order to present the various Australian identities that exist and explore the effects of cross-cultural experiences. James supported the creative team on Flight Paths.
Moreblessing Maturure is a Zimbabwean/Australian inter-disciplinary artist. As an actor on both stage and screen in various projects, Moreblessing has garnered a great wealth of experience in a plethora of fields within the performing arts including writing, devising, performance directing and producing. She supported Dino Dimitriadis as Assistant Director on The Girl / The Woman.
2017

Nick Atkins is our first Creative Futures participant for 2017, working on Smurf In Wanderland presented with Griffin Theatre Company, written by David Williams and directed by Lee Lewis.
Concey Bosco continues her development this year working on The Incredible Here and Now stage adapation by Felicity Castagna. She supports Damion Holling, production Manager, and Kirsty Walker, Stage Manager, in this world-premeire production directed by Jeneffa Soldatic and Wayne Harrison.
Our third participant for the year is Amanda Sullo, an actor and theatre maker. She joins director Neil Gooding, playwright Hilary Bell and composer Greta gertler-Gold as they develop The Red Tree stage adapation of Shaun Tan's award-winning picture book.
2016
Our inaugural participant for the Creative Futures Program was Western Sydney based Kate Worsley, who worked as Assistant to the Director Kate Champion for our inaugural production Swallow in April 2016. You can read more about Kate's experience here.
Our second participant Bianca 'Bee' Cruse has a strong background in film. Bee's move to theatre was a new experience as Assistant to the Director, Vicki Van Hout for the production of Stolen in June 2016.
Concey Bosco, the third participant in our Creatives Futures program for 2016, worked as Assistant to the Production Stage Manager Gordy Rymer on the production of Who Speaks For Me? co-directed by William Yang and Annette Shun Wah. Concey also worked on the development of The Incredible Here and Now, premiering in July 2017.
---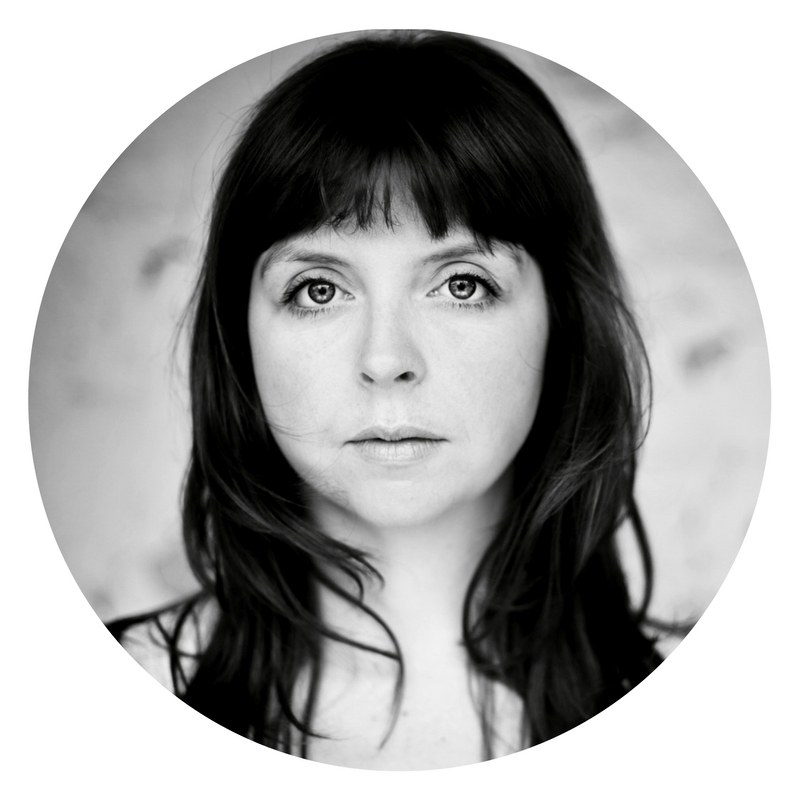 Kate Worsley
A graduate of Theatre Nepean, Kate is an actor, teaching-artist and English as a Second Language teacher. She is currently a teaching-artist for Bell Shakespeare and Sydney Theatre Company and is an Associate Artist at Powerhouse Youth Theatre (PYT).  For PYT she designed and facilitated PILOTS, a mentor and workshop program and co-directed In This Fairfield: Romeo & Juliet In The West with David Williams. In 2016 Kate directed SUBURBIST with the PYT ensemble. For Riverside education, Kate created and directed The Letters Project. In 2015 she was selected to participate in the National Director's Studio with Playwriting Australia and subsequently completed an internship on their playwriting workshop program in 2016. Kate is a founding ensemble member of Clockfire Theatre Company.
---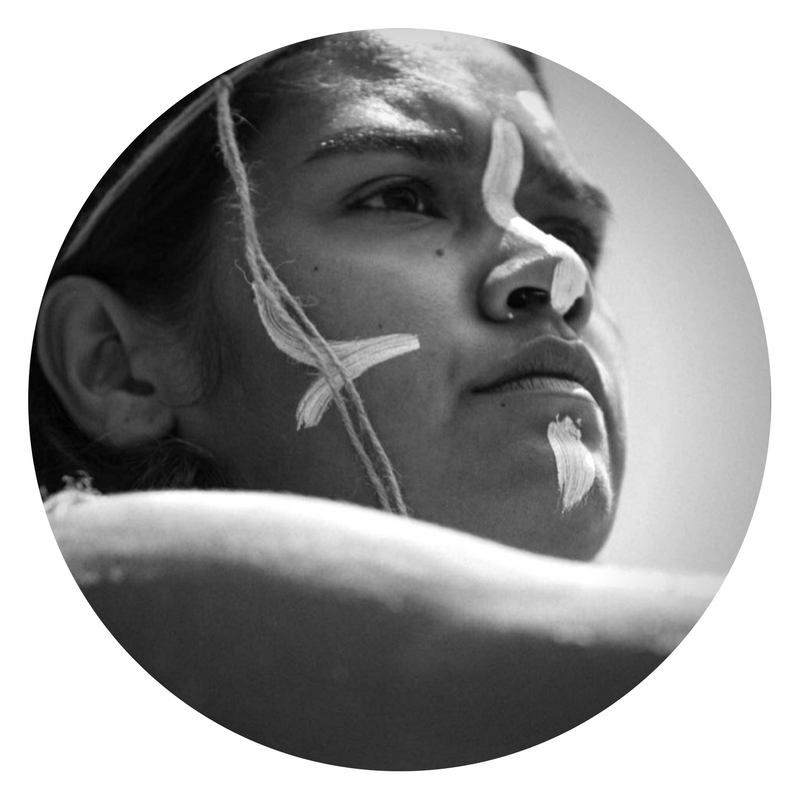 Bianca 'Bee' Cruse
Bee is a proud Cabrogal woman of the Darug Nation. A born storyteller she has a strong background in Australian Film and Television. Assisting on productions such as Redfern Now, Clever Man, and Servant or Slave she is now writing her first documentary Black Nan with CuriousWorks.
---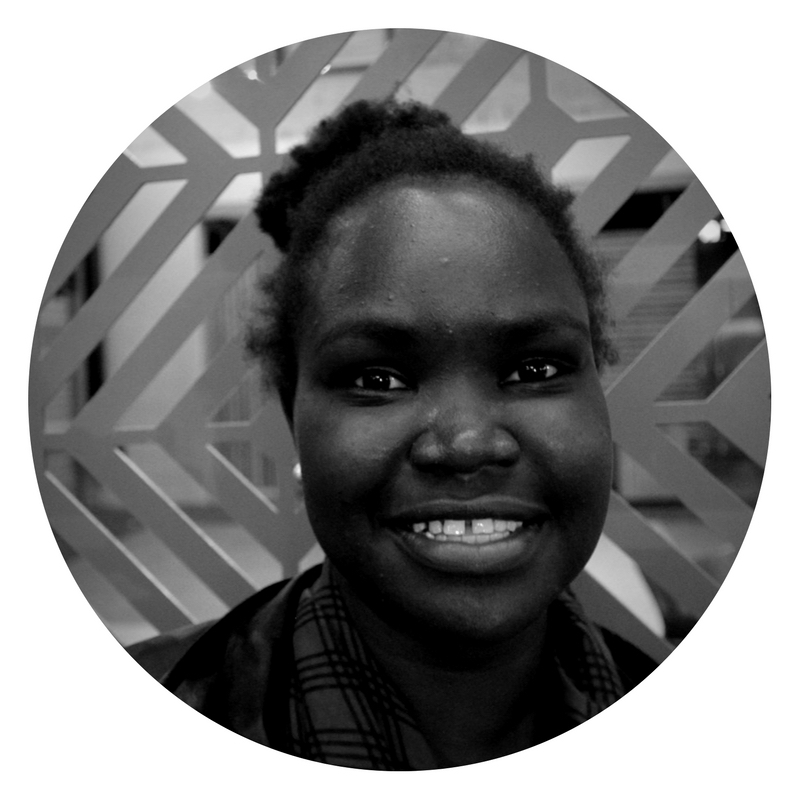 Concey Bosco
Concey graduated from Excelsia College with a Bachelor of Dramatic Art. In theatre she has worked as a lighting operator, lighting designer and assistant stage manager at The Hayes Theatres. She has worked on various short films as Costume Coordinator for YOLO and Enough Rope, and Sound Assistant on Soul Date. She has also performed in various theatre pieces. Concey loves the theatre and enjoys every aspect of the production, she is currently doing her Master in Teaching (Secondary).
---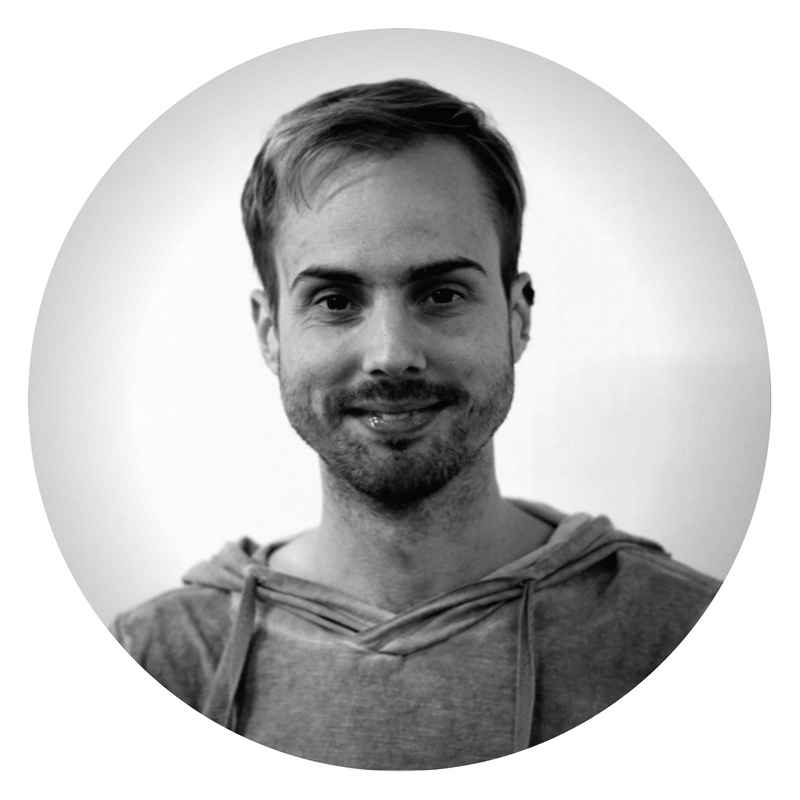 Nick Atkins
Nick is a theatre maker and producer. He is currently Producer, Q Programs for The Joan and Board Member for PACT Centre for Emerging Artists. Nick has worked as Associate Producer and Co-Artistic Director of Crack Theatre Festival, and as a teaching artist for The Joan, Shopfront Contemporary Arts, Casula Powerhouse and ATYP. He directed Teacup in a Storm and Frankenstein. Nick's play Out of the Bars won Gasworks Arts Park's 'Playtime' initiative in 2016. He wrote and performed A Boy & A Bean, which was awarded Best Performing Arts Event at Mardi Gras in 2014. Other productions include Twinkle (The Q, Seymour Centre), Dance Hall Days, directed by Katrina Douglas (The Q), and Unsex Me, which was part of Riverside's 'True West Theatre' program.
---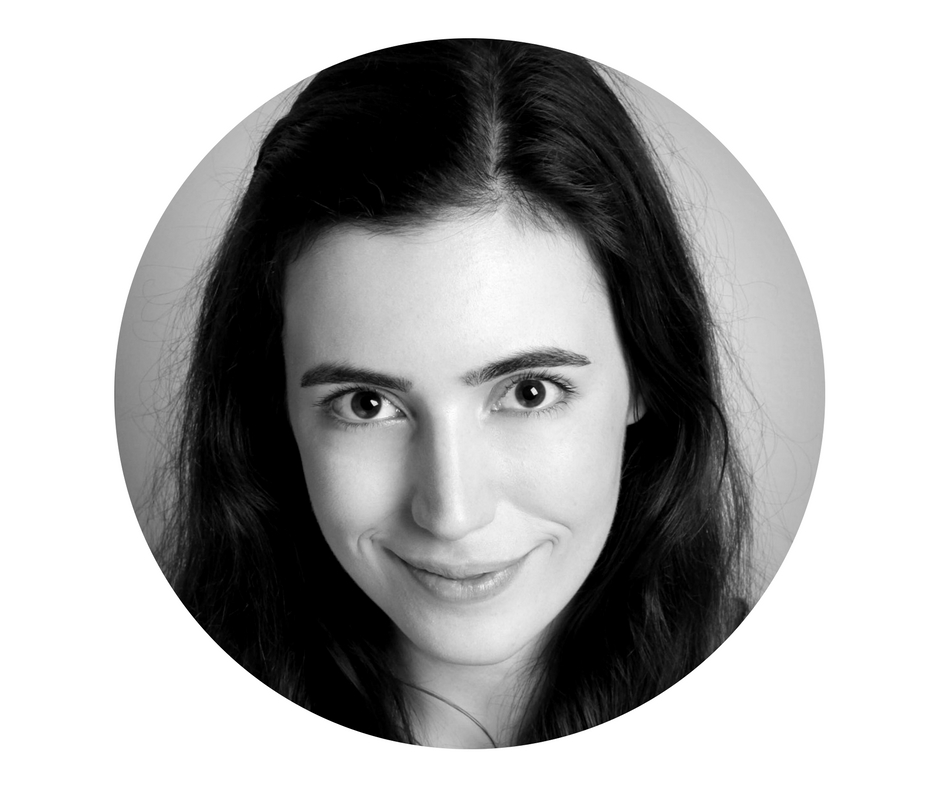 Amanda Sullo
Amanda Sullo is a performer and theatre-maker. A graduate of UNSW, Amanda has also studied short courses with NIDA, Screenwise and PYT. In 2016, she received the BBM Youth Support Award for Drama, which sent her to London for seven weeks to further develop her theatre and performance skills with the London International School of Performing Arts, The Actors Centre, and The Salon:Collective. Amanda's theatre credits include Romeo and Juliet in the West (2014 & 2015), and Team Australia (2015). Amanda played leading roles in short films Narrateur (2017), Parallel Interests (2017) and Marnie (2016). Amanda is currently working with The Joan as part of their Originate program to collaborate on a new play; and is a senior member of the PYT Actors Ensemble.