Staging the Nation
As we stand in a complicated present, and face a hopeful future, we're looking back through the contemporary Australian canon and shining a light on some of the writers that have grappled with the big questions of who we are as a nation and the complexity of marginalised and underrepresented experiences.
Hosted by Dino Dimitriadis, each episode of this interview and podcast series will spotlight an Australian playwright, one of their key plays, and a broader discussion around the playwright's inspirations and body of work.
STAGING THE NATION is a special initiative for our creative community and audiences, supported by the Australia Council's Resilience grants.  We opened an expression of interest to our creative community to join us in a script reading program with participants taking part in a Q&A with Dino and our guest playwright.
Our community will also have access to the podcast series of these conversations.
LISTEN VIA: Spotify / Podbean / Apple
Episode One: Paul Capsis (Angela's Kitchen)
In the first episode of the series, Dino Dimitriadis and national treasure Paul Capsis talk 'Angela's Kitchen', Capsis' deeply personal first play. A candid and intimate conversation about writing and performing autobiography, navigating personal history and the importance of giving voice to the migrant experience.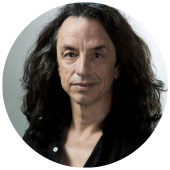 Paul Capsis is one of Australia's most versatile performers. His extensive career has included theatre, live concerts, cabaret, film, and television. Paul has worked with many leading Australian theatre companies (STC, MTC, Malthouse Theatre, STCSA and Company B Belvoir) as well as in Vienna, Valletta, Hong Kong, London, Edinburgh and New York. Most recently at the top of 2021 Paul was able to perform in two original works at Sydney Festival.  Angela's Kitchen (Griffin Theatre) won the 2012 Helpmann Award for Best Male Actor.
Episode Two: Donna Abela (Jump for Jordan)
In the second episode, Dino Dimitriadis speaks to Donna Abela about her play Jump for Jordan, the issue of Australian identity and the ebbs and flows of multiculturalism in the arts.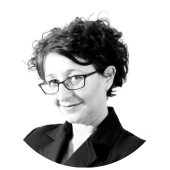 Donna Abela's body of work includes plays which have won the Griffin Playwriting Prize and the AWGIE award for Stage (Jump for Jordan), AWGIE awards for radio (Spirit, Aurora's Lament, Mrs Macquarie's Cello), the Human Rights Award for Drama (Highest Mountain Fastest River),and been nominated for NSW Premiers Literary Awards (Tales From the Arabian Night, Jump For Jordan). For Kim Carpenter's Theatre of Image, she wrote two large scale adaptations: Monkey … Journey to the West (2014 Brisbane Festival, 2015 Melbourne Festival, 2015 Sydney Opera House program) and Tales from the Arabian Nights, a widely produced play on refugee themes which was published by Currency Press in 2019. Donna completed her doctorate at the University of Wollongong where she teaches in the creative writing program. She works extensively as a dramaturge, mentor, and teaching artist, and is a proud founding member of PYT Fairfield and 7ON Playwrights.
Episode Three: Alana Valentine (Parramatta Girls)
In the third episode of the series, Dino Dimitriadis and Alana Valentine talk Parramatta Girls. Valentine's multi-award-winning play. An intimate look at drawing theatre from life, and the challenges and joys of making 'close-work' art.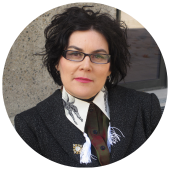 Alana Valentine is a librettist, playwright and director. In 2021 she wrote and directed the Sydney Festival/Walkleys Award series The Journalist Gene, innovating a new form of interview panel with performance elements. As co-writer, with Ursula Yovich, of Barbara and the Camp Dogs she was awarded both a 2019 Helpmann Award and 2020 Green Room Award for Best Original Score, as well as a Helpmann for Best Musical and Green Room for Best New Australian Work. In 2019 Alana wrote the libretto for the critically acclaimed song cycle Flight Memory with composer Sandra France and many of her award-winning plays feature original songs including The Sugar House, Head Full of Love and Ladies Day.
Episode Four: Wesley Enoch (The 7 Stages of Grieving)
In the fourth episode of the series, Dino Dimitriadis and Welsey Enoch talk The 7 Stages of Grieving.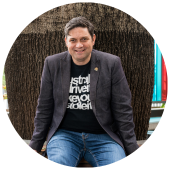 Wesley Enoch is a writer and director. He hails from Stradbroke Island (Minjeribah) and is a proud Quandamooka man. Previously Wesley has been the Artistic Director at Sydney Festival from 2017 – 2020; Kooemba Jdarra Indigenous Performing Arts; Artistic Director at Ilbijerri Aboriginal Torres Strait Islander Theatre Co-operative and the Associate Artistic Director at Belvoir Street Theatre.
Episode Five: Mary Rachel Brown (The Dapto Chaser)
In the fifth episode of the series, Dino Dimitriadis and Mary Rachel Brown talk The Dapto Chaser.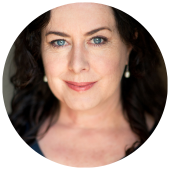 Mary is a Sydney-based playwright and screenwriter. She is the recipient of The Lysicrates Prize, The Rodney Seaborn Award, The Max Affords Award, and The Griffin Award.

Episode Six: Dylan Van Den Berg (Milk)
In the sixth episode of the series, Dino Dimitriadis and Dylan Van Den Berg talk Milk.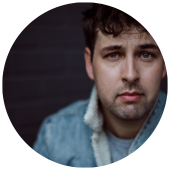 Dylan Van Den Berg is a Palawa writer originally from the northeast of Tasmania. For the theatre, his recent work includes Milk (The Street Theatre, 2021), which received the Nick Enright Prize for Playwriting at the NSW Premier's Literary Awards, Way Back When (Staged Reading, Darlinghurst Theatre Company, 2020), which won both the Griffin Award for New Australian Writing and the Rodney Seaborn Playwrights Prize, and Whitefella Yella Tree (Staged Reading, Melbourne Theatre Company, 2021).
Episode Seven: Anchuli Felicia King (White Pearl)
In the seventh episode of the series, Dino Dimitriadis and Anchuli Felicia King talk White Pearl.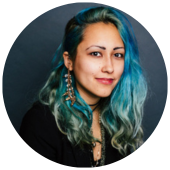 Anchuli Felicia King is a Thai-Australian writer and her professional debut White Pearl  played the mainstage at the Royal Court Theatre in 2019. Golden Shield  had its world premiere at Melbourne Theatre Company in 2019 and has been announced at Manhattan Theater Club for 2022 directed by Danya Taymor. The play was shortlisted for the Susan Smith Blackburn Prize in 2020.  KEENE won the American Shakespeare Centre's Shakespeare's New Contemporaries Award and will have its world premiere there in October 2021. Felicia is currently under commission with the Royal Court Theatre, Manhattan Theatre Club, Atlantic Theater Company, Melbourne Theatre Company and Sydney Theatre Company.
Episode Eight: Kate Mulvany (The Harp in the South)
In the eighth episode of the series, Dino Dimitriadis and Kate Mulvany talk The Harp in The South.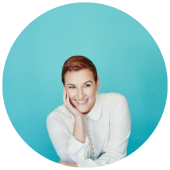 Kate Mulvany OAM is an award-winning playwright and screenwriter.
Kate was the winner of 2020 Mona Brand Award for Women Stage and Screen Writers. In 2021, her stage adaptation of Ruth Park's Playing Beatie Bow premiered at the Sydney Theatre Company.
Episode Nine: James Elazzi (Lady Tabouli)
In the ninth episode of the series, Dino Dimitriadis and James Elazzi talk Lady Tabouli.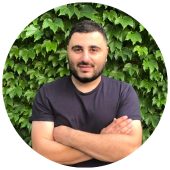 James is a playwright and screenwriter. In 2022, James' play Son of Byblos (finalist for the 2023 NSW Premiers Awards and Silver Gull Play Award) premiered as part of Belvoir's 25A program and enjoyed a sold-out season. Son of Byblos is published by PlayLab Brisbane. James's unproduced play Karim's Cello was shortlisted for the 2021 Rodney Seaborn Playwrights Award. In 2021, his play Queen Fatima directed by Paige Rattray, was produced by Riverside's National Theatre of Parramatta/Sydney Festival and was shortlisted for the 2022 Nick Enright Prize for Playwriting . A prominent production company has optioned the play for a feature adaptation and he is currently writing the script. It was James's second year at the Sydney Festival; his play Lady Tabouli also enjoyed a sold-out season in 2020 and was nominated for the NSW Premiers Awards.
Episode Ten: S. Shakthidharan (Counting and Cracking)
In the tenth episode of the series, Dino Dimitriadis and S. Shakthidharan talk Counting and Cracking.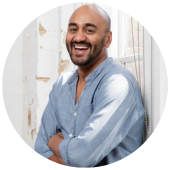 Shakthi is the Co-Founder and Co-Director of Kurinji. He's a Western Sydney storyteller with Sri Lankan heritage and Tamil ancestry. He's a writer, director and producer of film and theatre, as well as a composer and performer of original music. Shakthi's debut play Counting and Cracking, written with Associate Writer Eamon Flack, was co-produced by Belvoir and Co-Curious. Counting and Cracking is a 3- hour epic with 16 actors and 3 musicians hailing from 6 different countries.
Episode Eleven: Series Wrap Up with Joanne Kee and Dino Dimitriadis
Dino Dimitriadis is an award-winning director, creative producer and curator.
LISTEN VIA:
Spotify
https://open.spotify.com/show/7qaVH2TbTsk7RkS8GPqr4a
Podbean
https://stagingthenation.podbean.com/
Apple
https://podcasts.apple.com/au/podcast/staging-the-nation/id1532825023