Ali Kadhim is The Resistance
September 7, 2016
Ali Kadhim is a Parkour practitioner, film maker, movement and martial artist. He grew up with a desire for moving, this led him to begin martial arts training at age 12. He soon discovered Parkour at age 16 and has been practicing it ever since. In 2004 he set up Team 9 Lives, in Fairfield South West Sydney, dedicated to sharing the essence and teachings of the Art of Parkour with young people. Ali has been actively working on theatre, community art projects, and film sets across Sydney and in the Middle East.  He is currently writing his first feature length screenplay, something he hopes will bring light to some of the stories and struggles from the neighbourhood.
Ali plays The Resistance in the upcoming production The Cartographer's Curse, written and directed by Paula Abood.
Why did you get involved in this project?
Paula called me one day and told me she would like to use my movement work and gave me some background on the concept of the production. She didn't have to say much, I really wanted to work with her and Claudia again.
I like that everyone involved is bringing their own elements to the project and that we can workshop a story together that can hopefully shed some light on what is going on in the Middle East at the moment as well as the history but to do it in a new way, something fresh that can allow the audience to connect and relate to the story.
Was there anything in particular about the story that resonated with you?
I wasn't that aware of the history of the maps and borders of the Middle East. What's interesting is to look at why these borders were drawn the way they were, and this what we're trying to portray to the audience.
Is bringing your movement work into a theatrical setting new for you?
I have been working in theatre for a while now. I have had some experience in bringing my movement work into these settings. I have worked on some weird projects to be honest. The last projects I did were overseas in Dubai and Egypt, but the difference here is I get to explore the character more creatively and go deeper within that character as we workshop with the team.
Given your background, what do you feel you can bring to this project?
I feel surrounded by so many smart and creative people on this project and that I have so much to learn from them. But by the end of this project I hope to have everyone on this project climbing stuff, as soon as I get permission I will get everyone to do push-ups.. they will all hate me by the end.
What do you feel motivates and drives your art form?
Sharing stories, that's why we do what we do. I want people to feel something, whatever it is, hopefully it can allow them to feel connected.
---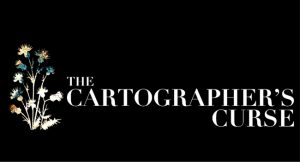 National Theatre of Parramatta & Third Space Productions present
THE CARTOGRAPHER'S CURSE
5th to 8th October 2016 at Riverside Theatres
For more information click here