Meet The Cast : Valerie Bader
August 24, 2018
Valerie Bader has an extensive list of credits under her belt, having featured on screen in productions such as Wish You Were Here, The Let Down, All Saints and on stage recently with TALK and Children of the Sun (Sydney Theatre Company), we're thrilled to see Valerie take the stage in the world premiere adaptation of Jesus Wants Me for a Sunbeam this October at Riverside Theatres.
What attracted you to this play?
The heart and humanity of it.
What do you think audiences can take away from it?
This play will ask huge questions of everyone and I think we will all leave the play asking and debating.
Why is this play important to you?
It is important to me to work on Australian plays so a new Australian play is doubly important.
What are you most excited about working on this production?
I am excited to work with this cast and Steve Rodgers and of course Darren.
Have you worked with Darren Yap before?
Not officially, we have known each other for perhaps 20 years.
What is your relation/connection to Western Sydney and what are you most excited about working with National Theatre of Parramatta?
I have worked at The National Theatre many times. I think it is one of the best audiences in and out of town. And also Robert Love (Director of Riverside Theatres).
What are some of your stand-out career moments and/or learnings?
Recently being part of the Sydney Symphony Orchestra concert of Funny Girl. Travelling Australia earlier this year with a Reg Cribb play (Thomas Murray & The Upside Down River). Being part of The Wharf Revue team for many years and working on many sadly overlooked Australian musicals. There are a few films I am proud of too.
What advice would you give to up and coming/emerging talents looking to further their careers.
You can never stop working, reading new scripts going to drop in classes and seeing theatre.
---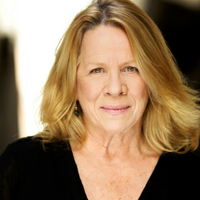 VALERIE BADER
Valerie's extensive acting career encompasses theatre, film and television.  Recent screen appearances include the feature film, Wish You Were Here, the award-winning Black & White & Sex and Rip Tide, which debuted at the 2017 Sydney Film Festival. On the small screen Valerie's work includes The Crew's Ship, Devil's Playground, Dead Lucky, The Let Down, The Chuck In, All Saints, East of Everything, Come in Spinner, True Believers, Murder Call and GP. Her recent theatre credits includes: Thomas Murray and the Upside Down River (Critical Stages), TALK (STC), Children of the Sun (STC), M Rock (STC/ATYP), Australia Day (MTC) and The Floating World (Griffin Theatre). Valerie has also received nominations for Helpmann, Sydney Critics' and Glug awards.
Jesus Wants Me for a Sunbeam is an evocative, haunting and moving tale based on the book by acclaimed Australian author Peter Goldsworthy. This world premiere adaptation by Stevie Rodgers is directed by Darren Yap and will open at Riverside Theatres from 18-27 October 2018.