From the Director : Darren Yap
September 14, 2018
"But when the Gods fail us, religion fails us, we've got to worship something right?" Dr Eve, Jesus Wants Me For A Sunbeam
In 1997 my friend, the late Nick Enright gave me a copy of Peter Goldsworthy's novella: JESUS WANTS ME FOR A SUNBEAM. Nick said it would make a great play. I was deeply moved, but disturbed by the story. And I never guessed the ending… Now 21 years later, thanks to Nick and my friend Stevie who adapted this novella, you are about to see this complex play. Stevie's adaptation is tender, confronting and thrilling.
Jesus Wants Me for a Sunbeam is about family. Rick and Linda have to make a decision to protect their little girl Wol … and their son Ben has to deal with the consequences of his parent's decision. They create a cocoon to protect their children from a harmful world….but as we know in life –  it doesn't work. Jesus Wants Me for a Sunbeam asks us if there is a God –  why would he allow so much suffering?  And the bigger question for me: what lengths would a parent go to protect their child?
We sometimes turn to the theatre to explain ourselves to ourselves, it's neither a documentary nor an essay, but a long form dialogue that explores the value of life …Sunbeam is a uniquely Australian play but its themes are universal. So thank you Robert Love and Joanne Kee for programming Sunbeam. My gratitude goes to Emma, Verity, Max, Sean and Cara who have weaved such detail and love into this production….. And my deepest respect to Emma, Justin, Liam, Grace, Valerie and Mark who brought their souls and imagination to create this deeply moving story. A story full of pain and full of love, where family is everything.
Darren Yap
Director
---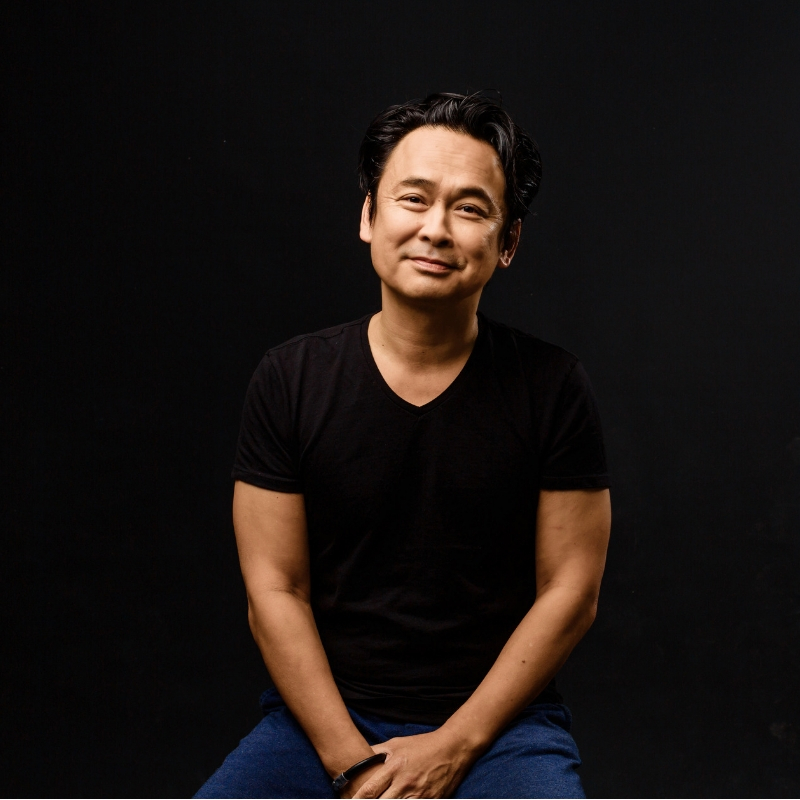 Darren Yap's directing credits include: Diving for Pearls, Ladies Day for Griffin Theatre Company and The Serpent's Table (with Lee Lewis) presented by Performance 4a and Sydney Festival at Carriageworks. His other directing credits include: The World Premiere of The Great Wall, One Woman's Journey for Glowsticks Productions in Singapore; for Hayes Theatre: Miracle City; for Louise Withers and Associates: A Murder is Announced; for Merringong Theatre Company: Letters to Lindy. In 2017 Darren directed the revival of Miracle City for The Theatre Division at the Opera House Studio. In 2018 he will be directing Spot the Dog for CDP Productions, Ghost: The Musical for Toho in Tokyo and Jesus Wants Me For A Sunbeam for The National Theatre of Parramatta and the World Premiere of a new musical All Out of Love (the music of Air Supply) opening in Manila in October.
Jesus Wants Me for a Sunbeam
18 — 27 Oct 2018 at Riverside Theatres. Book here.