Meet the Cast : Liam Nunan
August 17, 2018
We caught up with Liam Nunan who plays Ben in the upcoming world premiere of Jesus Wants Me for a Sunbeam adaption by Steve Rodgers, directed by Darren Yap. Liam has been in a number of stage and screen productions including Away (Sydney Theatre Company, Malthouse) and Miracle City (Sydney Opera House).
What attracted you to the play? 
What first attracted me was that Stevie had written it and that Darren was directing it. I've been lucky enough to work with Darren before and had an absolute blast, and for years I've greatly admired Stevie's work onstage. His character ooze so much heart and his adaptation of Jesus Wants Me for a Sunbeam is no exception. When Darren gave me the play to read I had a very strong reaction to it and knew this was something I had to be a part of.
What do you think audiences will take away from it? 
I'm really interested to see what the audience make of it and what they take away. It's not an easy story. Some aspects are quite harrowing and I'm sure some will find it upsetting but Stevie has injected a lot of love and joy into it.
Why is this play important to you?
I think it's an important play because it's about rebuilding relationships after suffering a great loss. Losing a loved one can be traumatising. For Ben the trauma has caught up with him at a crucial point in his life. He is crippled with resentment, unable to move forward or grow. It's a sort of coming of age sort for Ben – stepping into his own and questioning what he has always accepted as truth, and forming his own opinions about the world.
What are you most excited about working in this production?
Working on a new play is always exciting. You have new characters and ideas that haven't been shared with the world yet. There is no blue print from what the play has been previously. It's up to us to shape it and mould it into something.
Have you worked with Darren Yap before?
I worked with Darren on Miracle City last year at the Sydney Opera House and had so much fun. I've never known a director to be as calm and nurturing amongst all the chaos of throwing a play together. He really gives you space to breath and play and make something your own.
What is your relation / connection to Western Sydney?
I don't really have any relation to Western Sydney. The only times I've been out that way has been to go to Riverside Theatres. I'm from Brisbane originally. I moved down about 8 years ago to do drama school and never left.
What are you most excited about working with NTofP?
I'm really excited to work with NTofP and bringing theatre to wider Sydney audiences. NTofP is still such young company. I feel very lucky to be part of it so early in its life.
---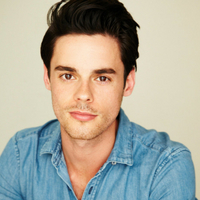 Jesus Wants Me for a Sunbeam is an evocative, haunting and moving tale based on the book by acclaimed Australian author Peter Goldsworthy. This world premiere adaptation by Stevie Rodgers is directed by Darren Yap and will open at Riverside Theatres from 18-27 October 2018.