A collection of short readings with NIDA
October 24, 2016
We are really pleased to be supporting NIDA (National Institute of Dramatic Art) with a presentation of a collection of short readings by NIDA's Master of Fine Arts (Writing for Performance) students.
Hear the new voices of writing and feel inspired by these eight writers as they share their latest work with us. This is an excellent opportunity to learn more about the craft and processes involved in writing for theatre.
DATES           Tuesday 1st November and Tuesday 8th November
TIME               7pm
LOCATION     Riverside Theatres
BOOKINGS    riversideparramatta.com.au/show/new-works-from-the-nida-writers
Please note this is a FREE event but ticketing is required as capacity may be reached. To find out more about each play please click here.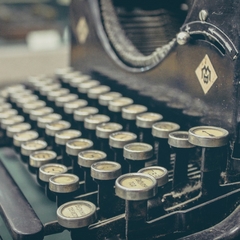 PROGRAM
Tuesday 1st November
Alice Farebrother
Joseph Brown
Alexander Lee-Rekers
Tuesday 8th November
Peter Maple
Emme Hoy
Liz Hobart